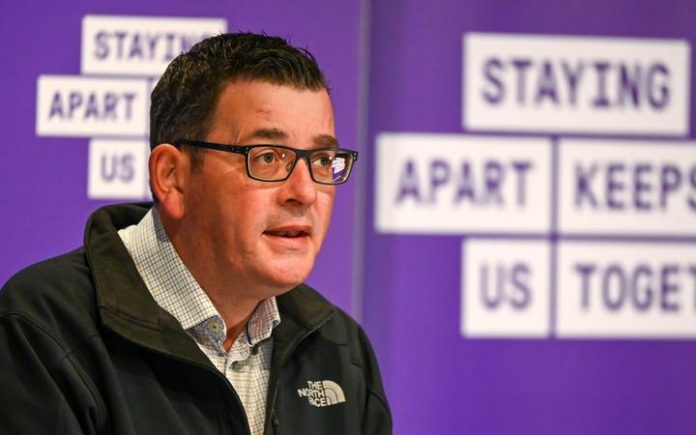 The previous record was 428 cases last Friday. Premier Daniel Andrews is not expected to speak at his regular 11am time this morning. We're expecting him up around lunch time.
The state's numbers have an extra significance today because tonight marks 14 days since the Melbourne-wide lockdown began. Authorities have repeatedly said it takes two weeks usually to see the effect of restrictions on case numbers.
Meanwhile, Scott Morrison has slammed a Black Lives Matter protest planned in Sydney next week as "appalling" as NSW recorded 16 new cases today.
Speaking on 2GB, the Prime Minister warned there was "no special rule" for people not to obey the law.
"I just think that's appalling," Mr Morrison said. "What gives people a ticket to not obey the law?
"Where the State Government has said that there is a mass gathering that can't go ahead, well people should obey the law."
MORE: Follow our full coronavirus coverage
Australia has recorded 12,267 cases of COVID-19, with 6289 in Victoria, 3410 in New South Wales, 1072 in Queensland, 444 in South Australia, 651 in Western Australia, 227 in Tasmania, 113 in the Australian Capital Territory and 32 in the Northern Territory.
news.com.au JULY 22, 2020