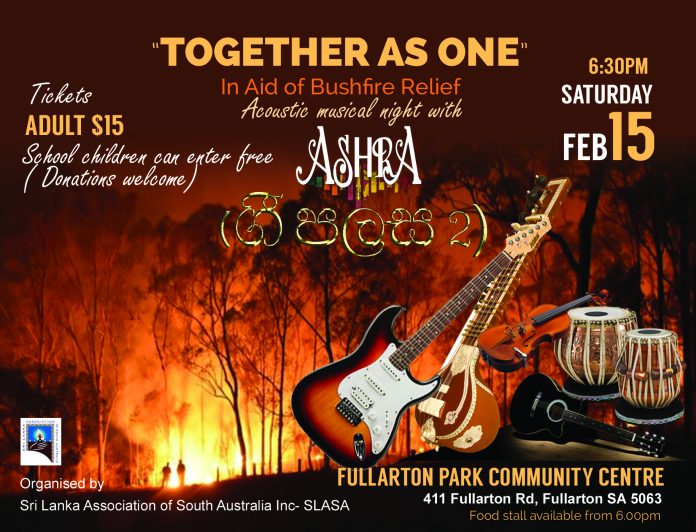 The recent bushfires across Australia have left many families, communities and individuals devastated, and has left a strong impact on our wildlife and charring our Eco systems, which may take years to recover.
We the Sri Lankan community in Adelaide are standing together as one with our fellow Australians to be part of the recovery process.
Sri Lanka Association of South Australia is rallying the stakeholders of the Sri Lankan Community in South Australia and other well wishers for this benevolent cause to help the various organisations assisting the many people and wildlife challenged by the recent, and sadly, continuing bushfire emergencies around Australia.
An acoustic musical evening "Gee Palasa 2 – Together as One" powered by local talent and Local Band "Ashra" on 15/02/2020 at Fullarton Community Hall
Buy tickets for the Bushfire releif Musical event
=======================================
https://www.trybooking.com/BIDIW
Silently DONATE to our Bushfire Appeal
=================================
https://www.trybooking.com/au/donate/slasa